"The CLARITY is one of the favorites in my practice. Hair is safely and permanently removed from the face, chest, back, legs and other areas within 3-4 treatment sessions. With the choice of the two wavelengths, I can balance the parameters to treat different hair colors and thicknesses in a variety of skin types. Patient satisfaction is high, as is that of my staff and myself."
Bettina Rümmelein, MD
Medical Director, Medical Centre
See-Spital, Kilchberg/Zurich

CLARITY - Pigmented Lesions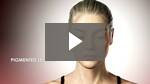 CLARITY - Vascular Treatment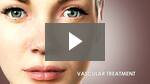 LONG PULSED 1064 NM ND:YAG LASER TREATMENT FOR WRINKLE REDUCTION AND SKIN LAXITY: EVALUATION OF NEW PARAMETERS
International Journal of Dermatology

CLARITY: WHERE SCIENCE MEETS MEDICINE
Lutronic discusses why its user-friendly device, CLARITY™, can cater to all physician and patient needs in a busy aesthetic clinic
CLARITY
Dual Wavelength Alexandrite & ND:YAG Laser
SUPERIOR CHOICE FOR
HAIR REMOVAL, PIGMENT,
VASCULAR AND MORE...
CLARITY LASER
Zoom
The dual wavelength solution effectively delivers a variety of parameters and incredibly fast treatment speeds
CLARITY is one of the most versatile dual wavelength platforms on the market for top laser indications aesthetic physicians around the world treat every day. Combining two workhorse wavelengths – long pulsed 755 nm Alexandrite and 1064 nm Nd:YAG in one easy-to-use device, physicians may gently remove pigmented lesions, unwanted hair, wrinkle reduction, and ameliorate the appearance of vascular lesions.

BUILT FOR YOU
Built with the physician in mind, Clarity is a cohesive device which is extremely user-friendly. A feature rich device that focuses on ensuring the greatest treatment versatility, while maintaining efficacious outcomes, it offers a wide range of settings and tips, without sacrificing quality. Clarity operates at your speed; combining large spot sizes with lighting fast repetition rates for improved treatment times that both you and your patients will appreciate.

PROVIDE THE RESULTS YOUR PATIENTS DEMAND
FEATURES

Maximized treatment versatility with the dual wavelengths; 755 nm Alexandrite and 1064 nm Nd:YAG
Fast treatments from combined high fluence, large spot sizes and fast Hz rates
Wide range advanced parameters
Choice of enhanced comfort from either built in Cryo ICD or cooled air
Consistent results from the flat-top beam profile
Treat the full compliment of skin types
Versatility to target melanin, vessels, all hair thicknesses and remodel collagen

MULTIPLE
TREATMENT OPTIONS

FULL RANGE OF APPLICATIONS

Rosacea
Hemangiomas
Warts
And more...
CONVENIENCE OF SINGLE FIBER WITH QUICK CHANGE TIPS
Clarity has been engineered to ensure that procedures are fast and easy, these time saving features include a single fiber delivery which eliminates the hassle associated with having to swap out the fiber mid procedure and the available 9 quick-change spot size choices ranging from 2 to 20 mm utilizing either wavelengths.
Choice of epidermal protection and comfort with built-in Intelligent Cooling Device™ (ICD) or air cooling.

HYBRID COOLINGTM
Hybrid Cooling(Optional), available on ICD model, provides optional dual cooling for added patient comfort.

SELECTIVELY TARGET AND TREAT MULTIPLE SKIN CONDITIONS
---
WHY CLARITY?
Built on a solid foundation of long standing technology, CLARITY offers reliability you can depend on. It will soon become your workhorse system that you, your staff and patients will love.
Quickly treat multiple applications for improved ROI
Easy to use with advanced ergonomic design and user-friendly features
Comfortable procedures ensured through your choice of cooling options
Peace of mind knowing your device comes with superior service and warranty support for the longevity of your device
Confidence knowing you and your staff will be well educated by our professional trainers